Tak naprawdę moim ulubionym kolorem wcale nie jest zielony, choć takie wrażenie można odnieść patrząc na ostatnie ilustracje :)
Mam hopla na punkcie ciemnych odcieni fioletu!
Ale nie pomyli się nikt kto założy że również na punkcie ogrodów, słońca i dzieciństwa.
Bo udane dzieciństwo jest jak ogromny kolorowy ogród ze słonecznymi polanami, cienistymi tajemniczymi zakątkami, który tak ciężko opuścić.
If you think my favorite color is green- you're wrong, its purple and violet actually, but you definitely cant have such an impression after watching these illustrations :)
Childhood is like one big garden with sunny meadows and secret, shady corners, all waiting to be discovered! It is so hard to leave it!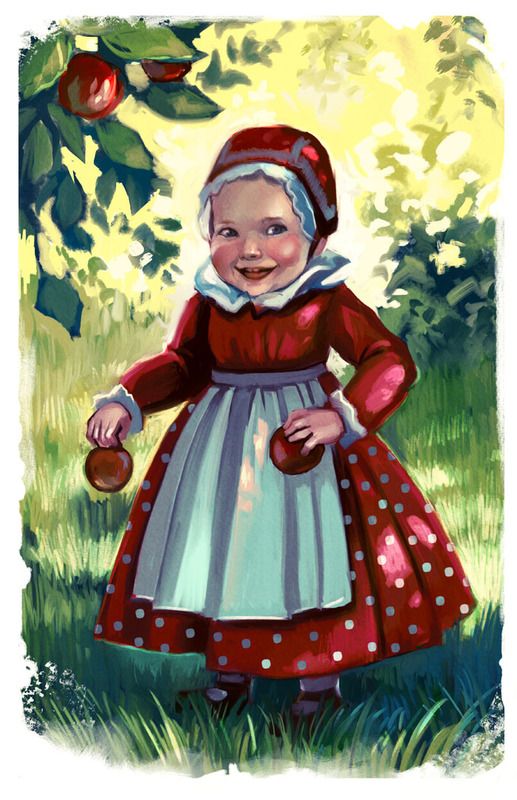 1. Furtka do ogródka mojej mamy/ Gateway to my mother's garden - work in progress
gif