Mam nadzieję, że nikt nie poczuje się dotknięty moim golasem.
Jakoś mi wiosna w głowie zaszumiała, przez te kilka cieplejszych dni.
Makowa pobudka naturalnie nawiązuje do
"Maków"
W.Weissa.
Ten obrazek można by wykończyć na pięćdziesiąt różnych sposobów. Chciałabym mieć tyle czasu żeby spróbować choć kilku, tak dla eksperymentu :)
Jest to kolejny raz kiedy zamiast Photoshopa zasiadłam do Paint Tool SAI - myślę że to świetna alternatywa, zwłaszcza dla hobbystów - nie tak rozbudowany, ale świetnie sie w nim maluje i co ważne -zapłaciłam za niego w 2013 r jakieś 150 zł, podczas gdy Photoshop kosztował mnie duuużo więcej.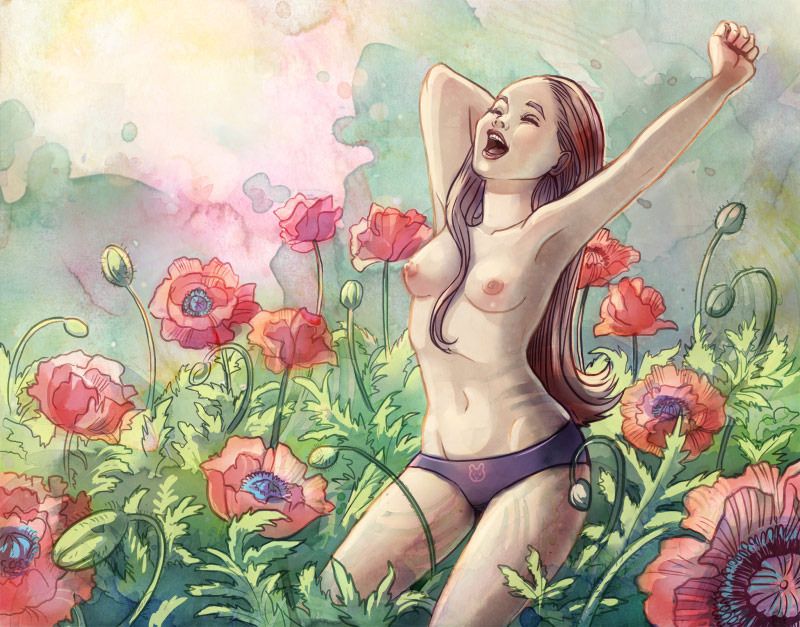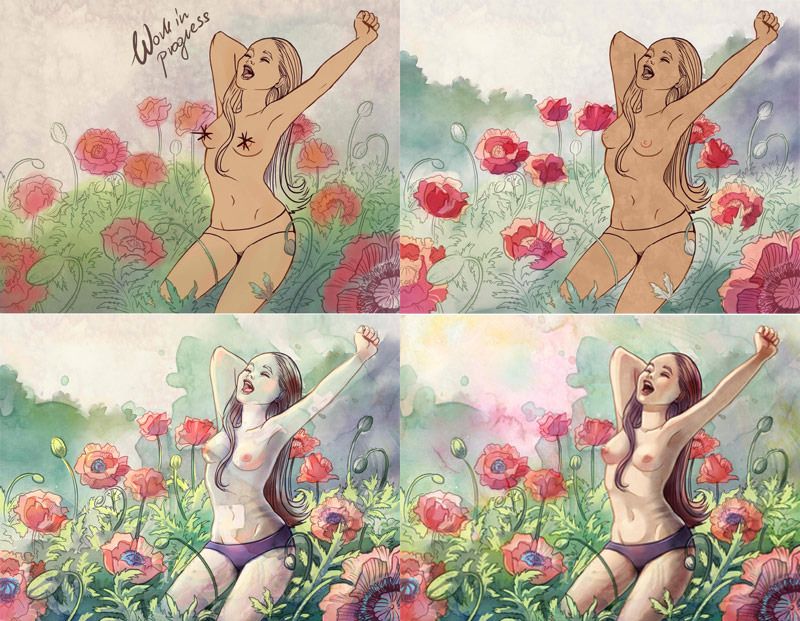 I hope nobodu will be offended by a little bit nude here :)
A few warmer days make my thoughts blossom. I can't help it :)
It is another one created in Paint Tool SAI.