Nowy rok rozpędza się jak Tuwimowska lokomotywa. Teraz jestem na etapie "i biegu przyśpiesza i gna coraz prędzej" :)
To oznacza że w pracy się dzieje, za to czasu mało na własne malowanie i różnego typu ćwiczenia.
Jedno z niewielu tegorocznych - facet ze skrzypkami
Korzystałam ze
zdjęcia
z galerii
BirdsistersStock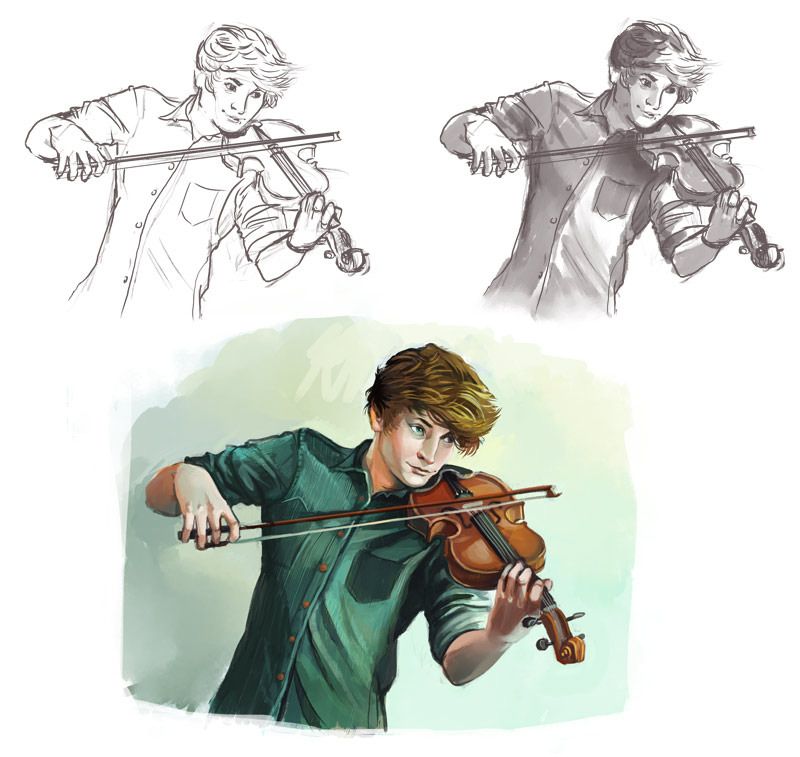 New year is getting more and more busy every day. So there is so little time for personal work
One of few practices in this year - violinist.
Photo reference:
BirdsistersStock