Skończyłam!
Kaligrafia dla osoby leworęcznej to nie bagatelka- pisze się od tyłu!
Jeśłi ktoś ma ochotę ozdobić mieszkanie podobną ilustracją z cytatem lub bez, może kontaktować sie bezpośrednio na kamilastankiewicz@gmail.com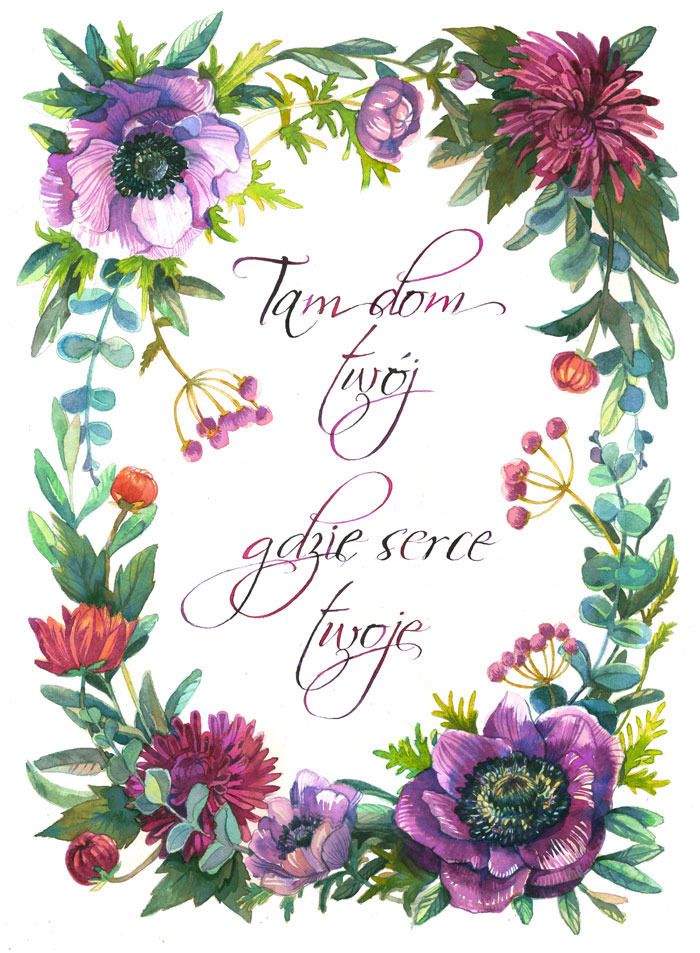 Finished A3 illustration created with watercolors and ecolines.
Calligraphy for left handed person isn't a piece of cake - I most write from back to front!
If you like to have similar illustration or completely different with any quote or without - please contact me : kamilastankiewicz@gmail.com