Znowu październik i kolejne podejście do codziennego malowania tuszem, czyli zabawa w
Inktober
.
Fajnie podglądać jak ulubieni rysownicy podchodzą do tematu, wystarczy wrzucić hashtag
inktober
na Tumblr, Instagramie lub Facebooku.
W zeszłym roku dałam dociągnęłam tylko do dziewięciu obrazków :) Może tym razem się uda!
Za temat przewodni biorę wszystkie złośliwe stworki z przeróżnych historii prawdziwych i wymyślonych. Dlatego na pierwszy ogień poszła - zła królowa, piratka oraz bardziej swojski - Kusy.
Inktober once again! My theme in this year will be villains form various stories. So I intrduce: Evil Queen, Pirate girl and Kusy (little devil from Slavic mythology)
My first 3 days: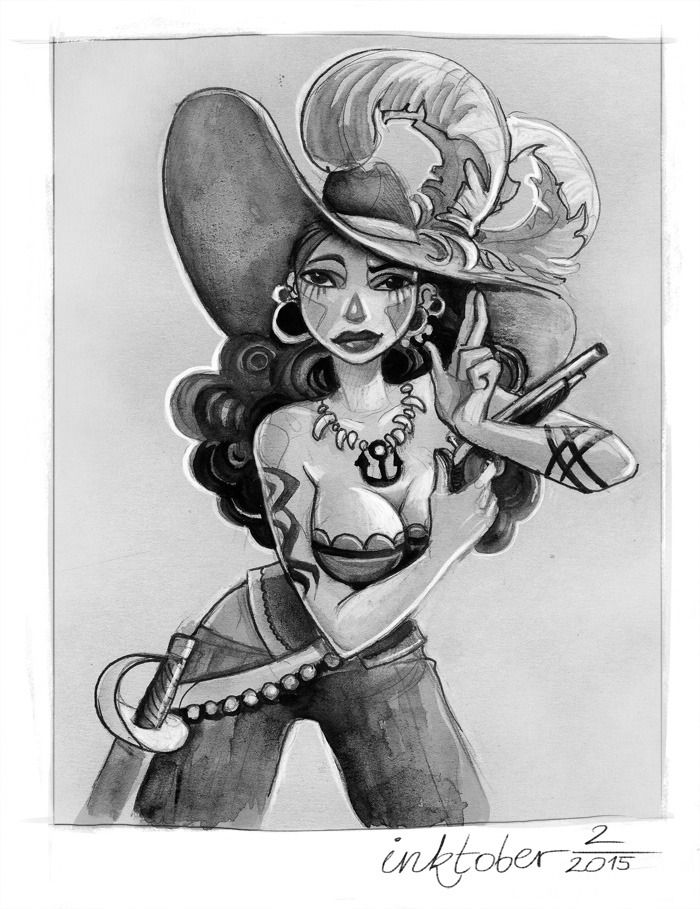 Na
Instagramie
będą pojawiać się na bieżąco kolejne obrazki.
And some WIP photos from Instagram: