Portrety to delikatna sprawa. Czasem podobieństwo samo wyskpoczy spod pędzla. Czasem trzeba je męczyć całymi dniami.
Tym razem, na szczęście miała miejsce ta bardziej optymistyczna wersja :)))
Portrait is very difficult kind of art.
Sometimes similarity jumps out of the brush just like that and somtimes just don't and I have to spend long hours before I am satisfied.
This time I had luck :)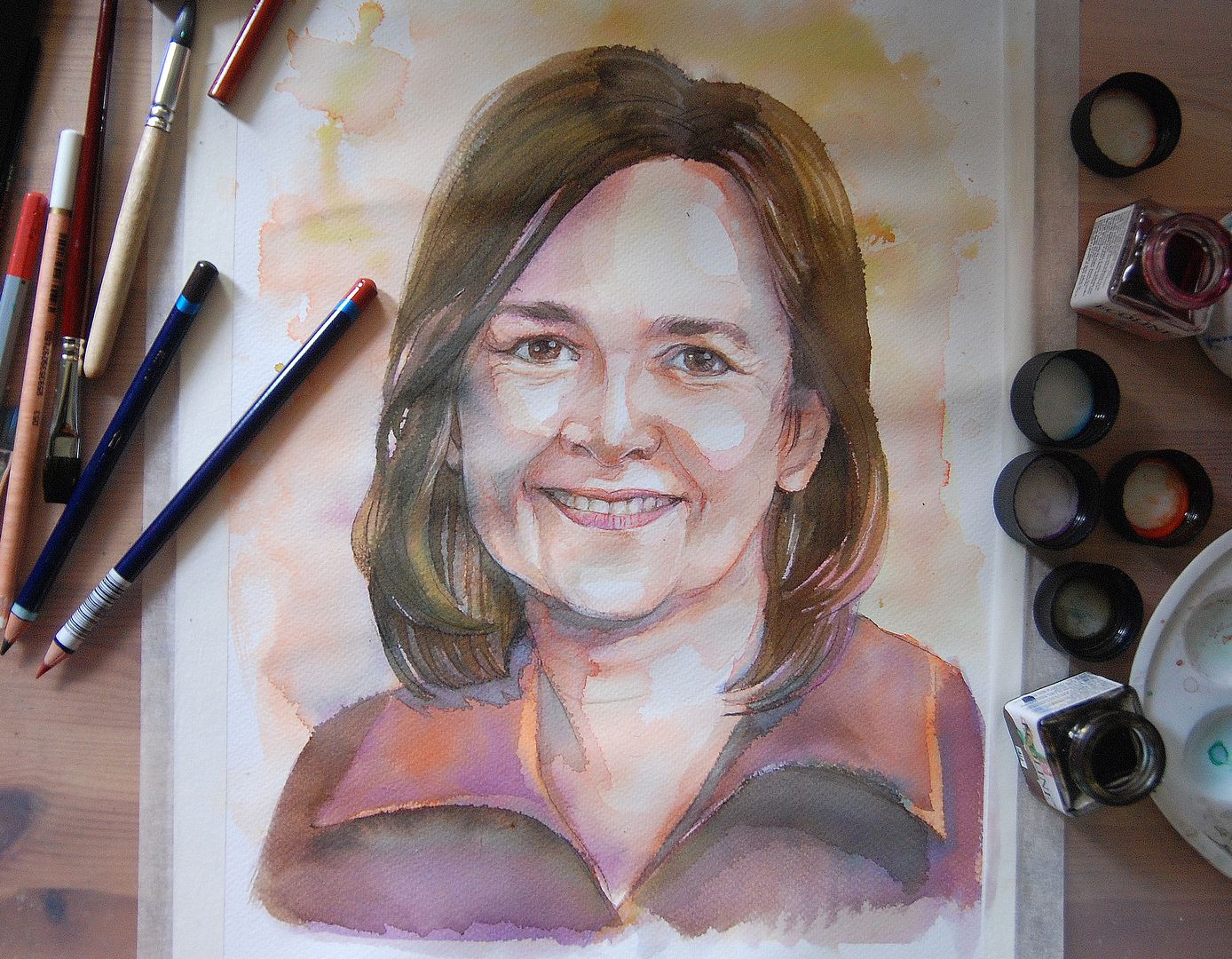 Gdyby nie moi skrzydlaci doradcy zaglądający przez okno i ich krytyczne uwagi z podobieństwa wyszłyby nici. Taka prawda!
Of course without precious critigue from my winged art director it wouldn't work out at all :)