Czytałam ostatnio "Sekretny język kwiatów" Vanessy Diffenbaugh.
Bardzo podobał mi się pomysł na porozumiewanie się ze światem językiem kwiatów i bukiety, które odpowiednio skomponowane umiały wnieść do życia nimi obdarowanych miłość, radość a nawet utrzymać wierność ukochanego ;)
A że florystyczne tematy zawsze należały do mioch ulubionych chętnie wyposażyłam kolejną malowaną panienkę w trochę ziela.
Co mógłby powiedzieć rozchodnik, trawy, męczennica i wilcza jagoda?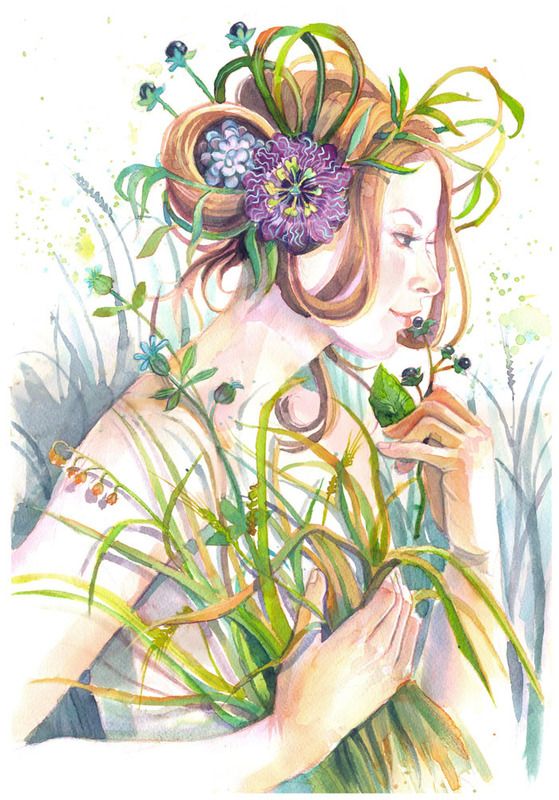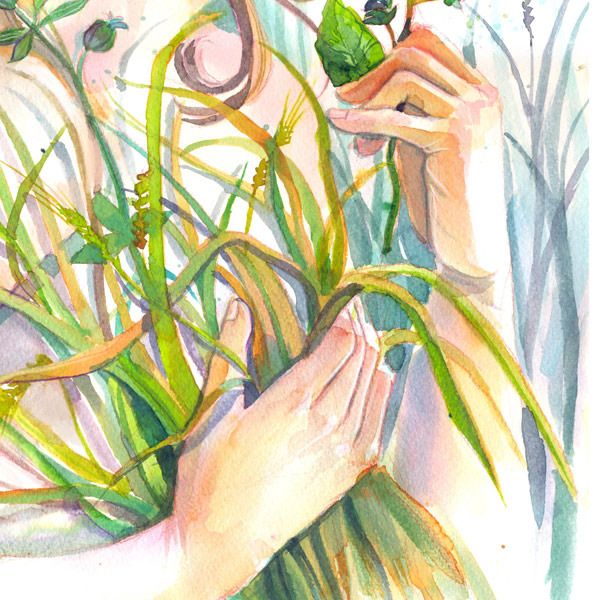 I've read 'The Language of Flowers" by Vanessa Diffenbaugh recently. I liked the idea of communicate with others in secret language of flowers and bouquets which cold give you love, joy or corauge - depending on flower composition. Pure magic - and that is what I like the most!
What could say to my painted lady passion flower, stonecrop or belladonna?
I'm creating video process of this painting and I hope to share it soon!
Kończę klecić wideo z malowania i mam nadzieję że uda mi się wrzucić je tu wkrótce :)