Zawsze szkoda mi iść za wcześnie spać w piątek, kiedy można malować do oporu!
Miało być tylko szybkie ćwiczenie krajobrazowo, fantazyjne, ale oczywiście, nie mogłam się powstrzymać przed wciśnięciem syrenki. Takiej elokwentnej i zaczytanej po skrzela.
Z początku miała czytać "Dumę i uprzedzenie", bo mnie sentymentalnie na Austen wzięło ostatnio, ale ostatecznie zaczytuje się w "Wiedźminie" (tak wiem, że żadna z książek o Geralcie nie nazywała się "Wiedźmin", ale syrenka, tego nie wie :D)
W każdym razie to wydaje mi się bardziej praktyczna lektura dla niej :D
Może ktoś wpadnie na inny pomysł lektury dla syren???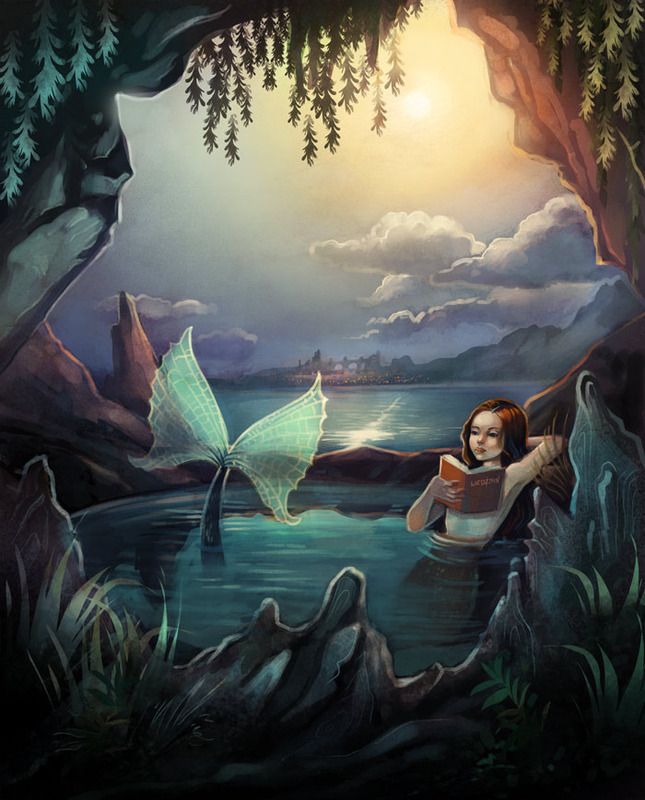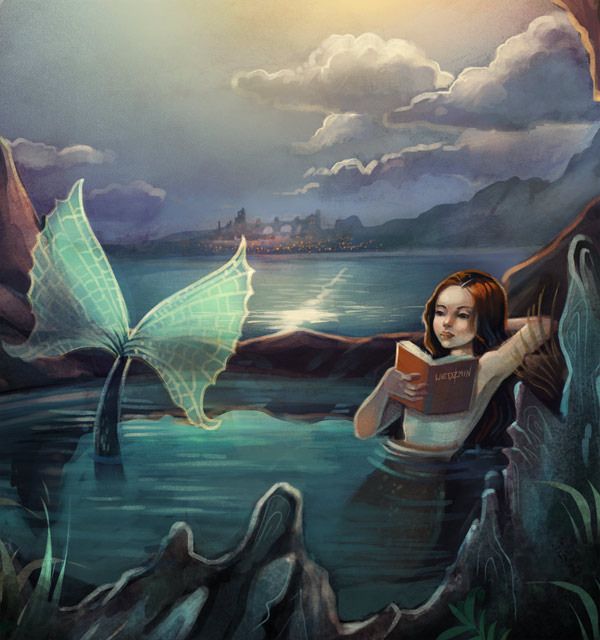 I don't like to waste Friday evenings and go to sleep too soon, when I can painting for as long as I only wish :)
So I was doing a quick practice of fantasy landscape, but I just couldn't resist and finished the image.
To make matter worse I added a mermaid there :D
Not common mermaid - intelectualist!
She reads 'Witcher'.
What another books could she read- any ideas?
:)
Goodnight!