Gotowe!
Rusałka w akcji, otumanione chłopie, zielonkawy księżyc spiskowiec...
Taki klimacik będę chciała kontynuować w serii "nokturnów" nawiązujących do świata mistycznych stworzeń, najczęściej reprezentowanych przez wesołą gromadkę stworzeń z mitologii słowiańskiej.
Ramka z ilustracją do kupienia na
Etsy
.
Zapraszam!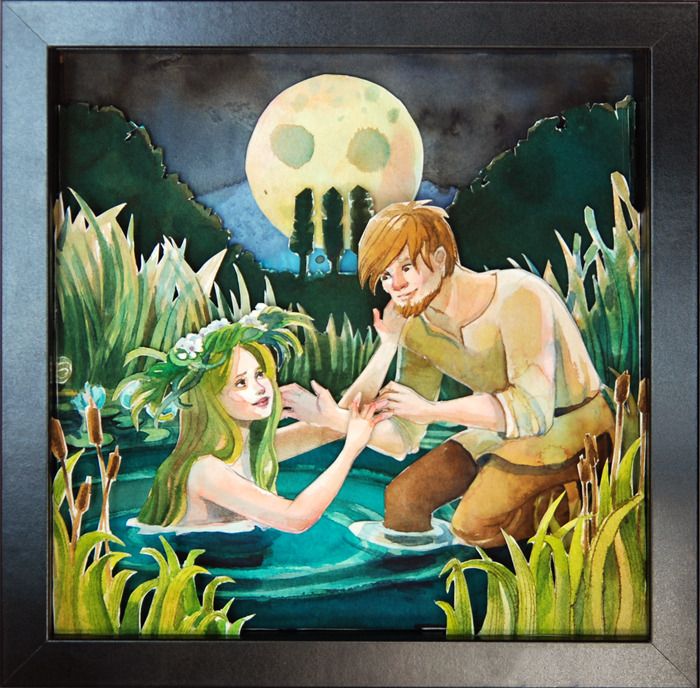 And here it is!
Rusalka- female water spirit from Slavic mythology. Her main purpose was to lure young men, seduced by either her looks or her voice, into the depths of water.
I'm planing to do all series in a little bit creepy mood, based on Slavic mythology mostly.
I hope you like it!
Rusalka is available on Etsy.