Nowe pudełeczko się kroi :)
Tym razem temat wyłowiony z mitologii słowiańskiej, z czasów kiedy nie prosiło się o rękę, tylko brało się bez pardonu ;)
Next shadowbox is nearly finished. This time with a little bit of Slavic mythology.
Below some photos from work in progress.
I just love do it!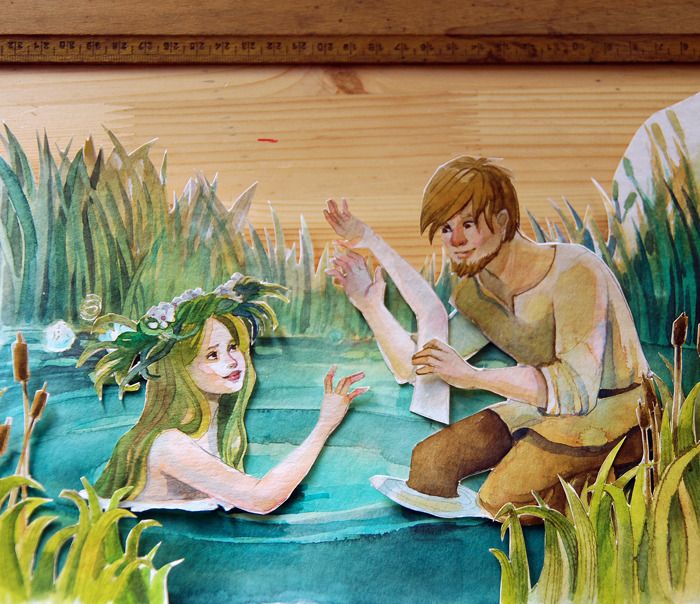 Chłopak nie bardzo wiedział co ma zrobić z rękami, więc musiałam interweniować...
Poniżej kawałek mojego warsztaciku- akwarelki w kostkach, ekoliny, a te rozmyte to zestaw nożyków z Castoramy.