Znalazłam stary szkic
dziewczyny z trawką w ustac
h. Powstał w 2007 roku jako echo wakacyjnego pobytu na wsi. Szkic posłużył jako podkładka do ilustracji w Photoshopie. Przez długi czas buźka dziewczyny służyła za mój awatar, dlatego mam do niej duży sentyment.
I found my old sketch which was base for my digital illustration from 2007 'Echos of Summer'
The face of this girl was my avatar for a long, long time. I was curious how the sketch would look like in watercolor style, so I painted it :)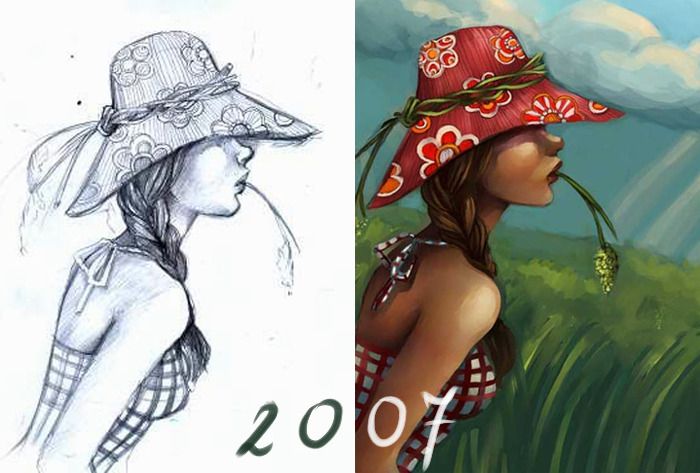 Zastanowiło mnie jak wyglądałaby dziewczyna w akwarelkowym wydaniu, a że jestem ciekawska...
I was curious how the sketch would look like in watercolor style, so I painted it :)