Lubię jak wszystko ma swój czas i miejsce.
Śnieg na przykład powinien mieć czas pod koniec grudnia w moim ogródku.
Konkretnie na moment przed świętami.
Pojawił się na krótko w drugi dzień Świąt, poleżał jak należy do Sylwestra i wybył.
Ten krótki czas wystarczył żeby rozbudzić wyobraźnię :)
A kiedy snieg topnieje, wskakuję pod ulubiony biały kocyk i czuje się właśnie tak...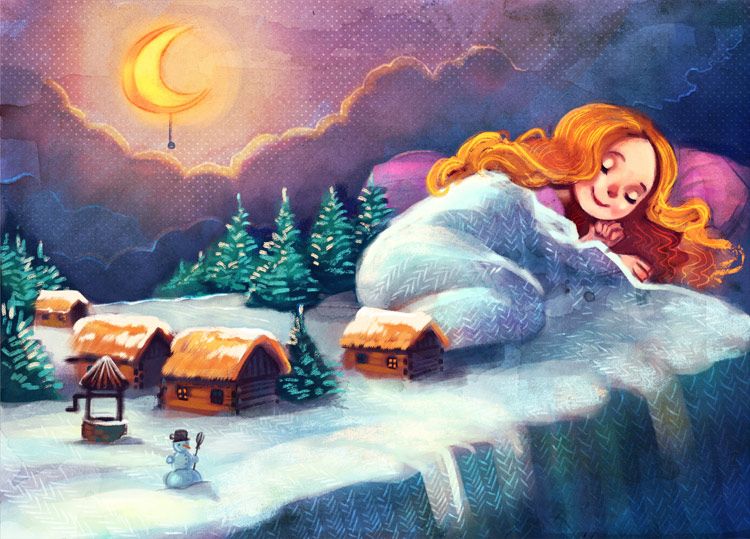 I like when things have their own time and place.
Snow, for example, should appears in the last days of December in my garden :)
Just before Christmas.
And it did. In the second day of Holidays (
in Poland
we celebrate Christmas for two days )
and stayed with us till New Year's Eve
It was enough to awake my imagination :)
And when snow disapears I jump under my favorite white blanket and I feel just like that!