Koleżanka opowiadała jakiś czas temu, jak jej mała córeczka - Nina jest zakochana w postaci Elsy z "Krainy Lodu". Tańczy, śpiewa jej kwestie i czaruje :) Bardzo szybko obrazek jaki się odmalował w myśli odmalował się również w Photoshopie.
Kiedy mama pokazała Nince obrazek, ta podobno spojrzała krytycznym okiem i oceniła
- Za mało śnieżnych gwiazdek!
:)))
Some time ago my friend told me, that her daughter - Nina is absolutely in love with Elsa from 'Frozen'. She plays perfectly her role, dancing and sinning. I imagined this scene very quickly and I just felt the need to picture this.
When mother showed this illustration to Nina, she said:
- There is not enough snowflakes!
:)))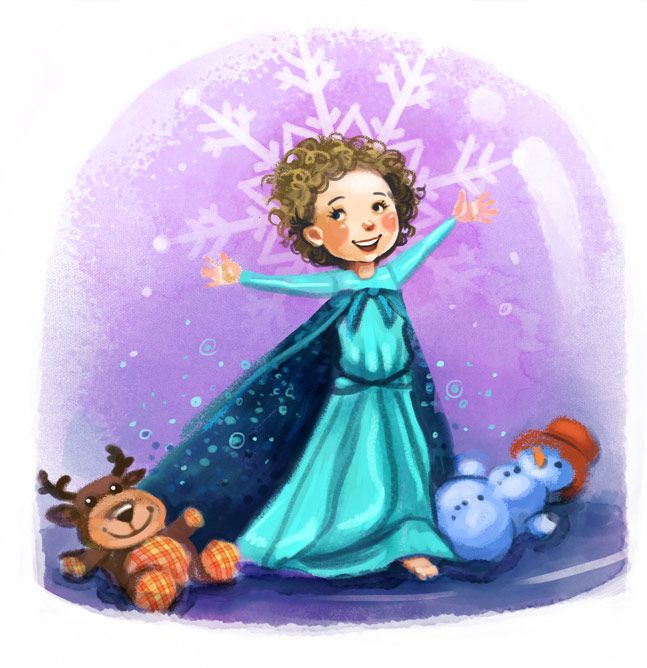 Poniżej Elsa we własnej osobie - szkic 30 min.
Fajna postać i fajnie się ją maluje.
Aż przypomniał mi się własny dziecięcy zachwyt Pocahontas, siedzenie godzinami po turecku przed telewizorem i tony gryzmołów z mimiką jej twarzy, która szczególnie mi się podobała.
And here is Elsa herself- in quick 30 min sketch I made yesterday.
It's lovely character and paintig her is very enjoyable.
It remiands me time when I was a little girl and I spend a lot of hours trying to draw Pocahontas face from TV screen
.
:)