Poprzednio namalowana
Dalia
, uosabiała lato.
Dziewczyna wśród mikołajków alpejskich to... Zgadł ktoś?
And here it is Eryngium. It's second from girls and flowers series. There will be two more :)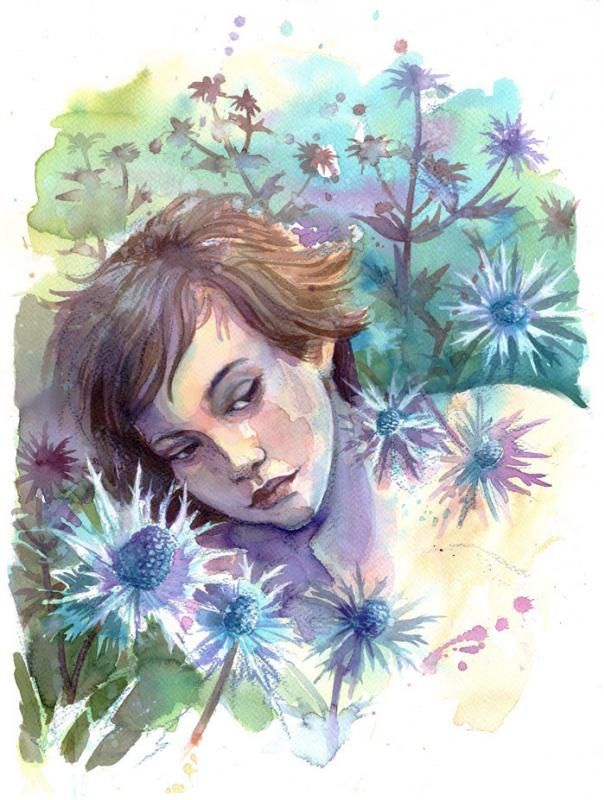 Jesień i wiosna też już gotowe, lecz jeszcze nieobrobione po skanowaniu.
Niestety mam skaner A4 , zaś panienki malowane są na kartonach do akwareli a3. Skaner ma już chyba 7 lat, działa sprawnie, ale dużo zabawy jest z doprowadzeniem skanu do stanu choćby podobnego do oryginału.
Może kiedyś kupię jakąś nową super maszynę, jak mnie porządnie wkurzy.