Akwarelka jest wynikiem historii zasłyszanych w podróży.
Naturalnie pozwoliłam wypowiedzieć się wyobraźni, choć sporo jest takich, którzy twierdzą, że nie wszyscy ludzie zostali po wysiedleniu bezpiecznie ewakuowani z terenu, na którym rozlewa się dziś największy zbiornik retencyjny w kraju.
Podobno zdarzali się ludzie, którzy nie chcąc rozstać się ze swoją ziemią, chowali się po lasach.
Faktem jest, że zalano wtedy 3 wioski, po wcześniejszym zrównaniu ich z ziemią ( rozbierano cerkwie, kościoły, zwłoki z cmentarzy ekshumowano, choć przy niskim stanie wody w latach 90tych można było odkryć, że niebyt dokładnie).
Wspomnienia wysiedlonych wciąż żyją pod powierzchnią wody.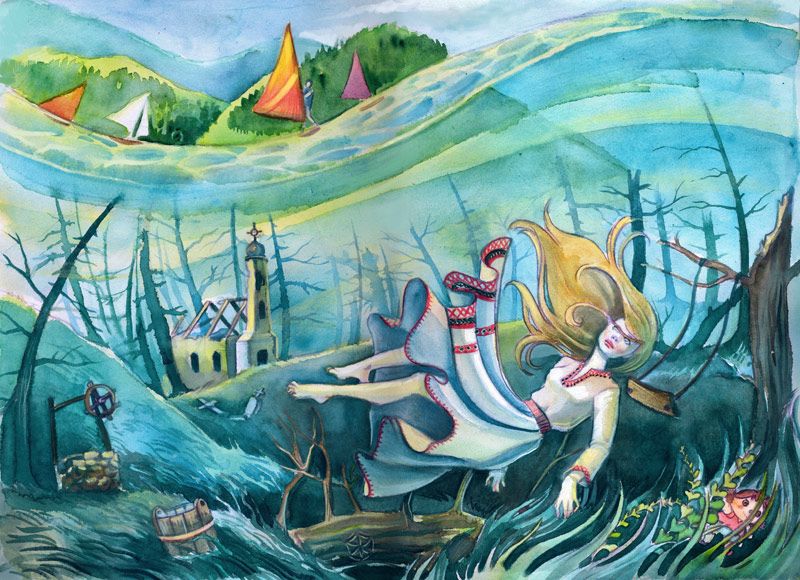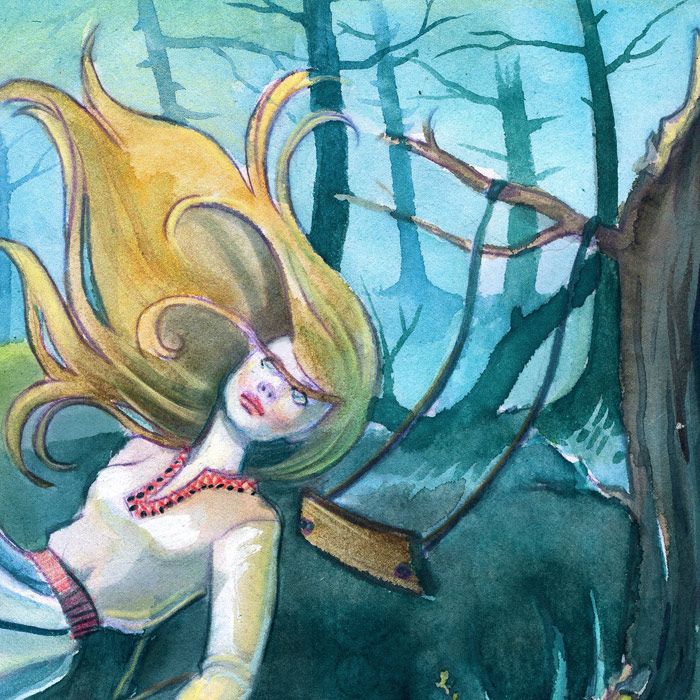 Wiem że Polska potrzebuje wielu takich zbiorników, jako kraj z coraz poważniejszym deficytem wody. Tylko kiedy wyobrażam sobie co musieli czuć mieszkający na dnie doliny ludzie, robi mi się po prostu smutno. Nikt nie przetłumaczyłby mi że tak należy, gdyby to mój dom miałby zniknął pod powierzchnią wody.
This watercolour is a result of my holiday trip. It tells about villagers who were displaced and their houses was destroyed and flooded by San River. Now there is great submersion.
It is belived that not all villagers left their homes... What a breeding ground for my imagination...
Memmories of dispaced people are sitll living under the water surface...