Czego najbardziej mi brak, kiedy siedzę podczas upałów w chłodnym pokoju nad kolejnymi ilustracjami oświetlona niebieskim światłem monitora?
OGRODU!
Mogłabym spędzić całe tygodnie turlając się po słonecznym tarasie i nie znudziłoby mi się!
Bo w ogrodzie zawsze coś się dzieje!
I zawsze jest coś do roboty. A to deski odpadają od płotu, to znowu chwasty toczą walkę o panowanie nad rabatą, przekwitłe kwiatostany proszą się o ścięcie...
Nawet jeśli zaspokoi się najważniejsze potrzeby ogrodowe, zawsze się znajdzie coś co potrzebuje ulepszenia :)
Mimo tego że zawsze coś by się przydało jeszcze zrobić, poprawić, przesadzić, dosadzić wcale nie mam problemów żeby zalegnąć na hamaku/ławeczce/tarasie i z jednym okiem przymkniętym na niedoskonałości cieszyć się tym co widzę. I mogę tak cały dzień!
Niektórzy po prostu stworzeni są do odpoczywania, heheh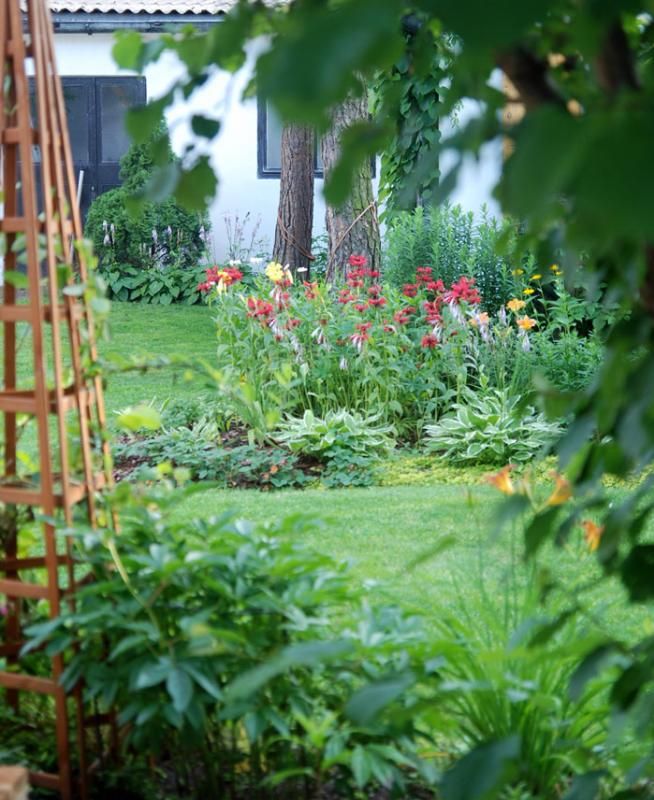 A tak prezentuje się książka "Piotruś Pan i Wanda" przeglądana na tarasie.
Egzemplarze autorskie dotarły jakiś czas temu, ale nie miałam czasu wcześniej do nich sięgnąć.
To temat na następny post :)
In my case garden is the best way of relax. Even if it always needs a lot of work and correction I don't have any problems to lying all day in hammock and enjoy colorful flowers and sun :)
And above you can see one of my illustrations in 'Peter Pan and Wendy'(Polish publication) but it is a topic of the next post :)