Wróciłam z wakacyjnej podróży po Polsce południowo-wschodniej :)
Ależ mi się tam podobało! Program zwiedzania narzuciliśmy sobie intensywny, więc właściwie przydałby sie urlop na odpoczynek po urlopie ;)
Głowa przyjechała napchana inspiracjami i pomysłami - byle entuzjazm nie wyczerpał się za szybko!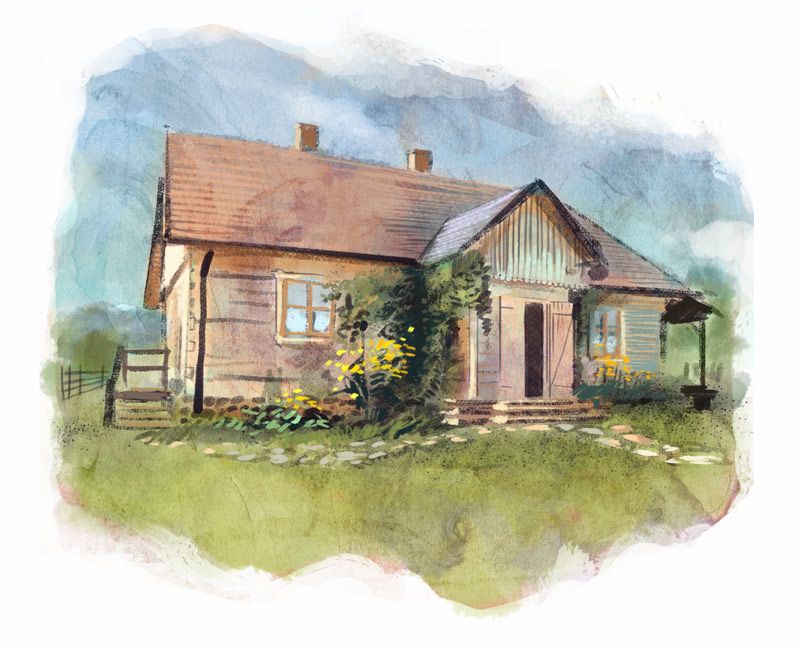 Just to train my hand after holiday- sketch od very nice place - Chata na Szlaku
Dla rozrysowania na tablecie po przerwie-
Chata na Szlaku
- gościła nas podczas pobytu w Bieszczadach- bardzo fajna i piękny widok z tarasu na Lutowiskam, a gospodarze bardzo gościnni.
Kilka metrów dalej, jak się okazało po wyruszeniu na szlak -
Chata Magoda
:)
Zerknęłam tylko tęsknie w stronę bojkowskiej hyży i samej Magody i zaświadczam, że wszystkie piękne zdjęcia podglądane na blogu to szczera prawda :)
Bieszczady były naszym ostatnim przystankiem w podróży. Wcześniej obiegliśmy lubelskie, Zamojszczyznę, Łańcut i Sanok. Zdjęć przywiozłam masę i kilka szkiców z podróży, które w najbliższym czasie wepchnę do jakiegoś zbiorczego posta.
A tymczasem czas wracać do roboty!!!