Jakieś 4 lata temu, tuż przed weselem siostry, miałam taki sen...
Fioletowawy wieczór nadciągał nad sad, a wysoko na niebie bieliły się perłowo obłoki. Nie, nie obłoki!
To piękne suknie ślubne płynęły przez niebo!
Wystarczyło oprzeć drabinę o płot i dosięgnąć choć jedną!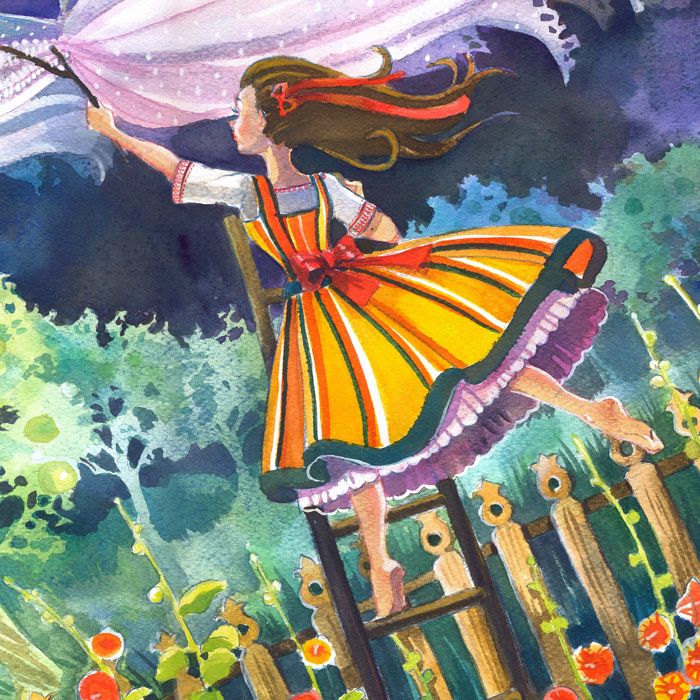 About 4 years ago, just before my sister wedding, I had such a dream...
It was violet twilight and pearl clouds flowed across the sky...
No, they were not clouds! They were a wedding dresses in multiple shapes and shades of cream, white and pink. All I needed to do was reach at least one!