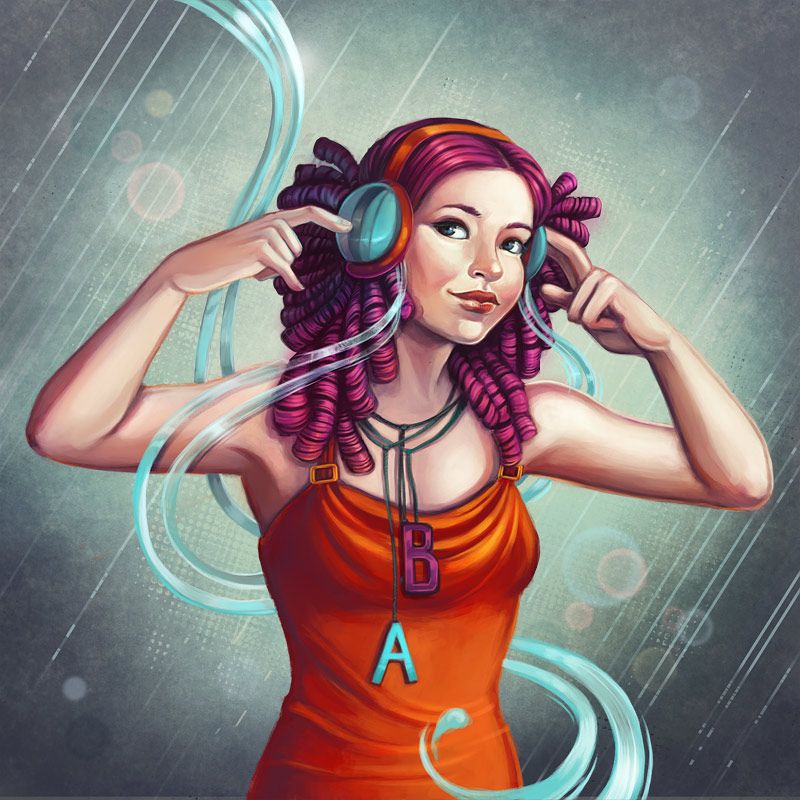 Mogłabym obliczać upływający czas nie za pomocą kalendarza, ale piosenek i utworów, które opanowywały mnie całkowicie w danym czasie. Ofensywa taka objawiała się nieustannym nuceniem i podśpiewywaniem takiego kawałka, pod koniec często w myślach, bo otoczenie jakoś nie zawsze rozumiało ogrom mojego zachwytu :)
I tak kiedy słyszę "
You and I" Yes,
"
C'mon" Rolling Stonesów
, czy
"Stokrotkę" T.Love
- znowu jestem w liceum. Ścieżka dźwiękowa z
"Bandyty" Lorenca
to lato 1999r i wakacyjny pobyt na północy Francji.
"Miastomania" M. Peszek
przenosi mnie na 7 piętro akademika w Warszawie.
'Crazy' Barkleya
na parkiet lokalnego klubiku dla studentów, albumy Air,
"The Virgin suicides"
i
'Pocket Symphony'
to deszczowe jesienne noce z mnóstwem przemyśleń i wątpliwości...
Odsłuchiwanie każdej z tych i wielu innych ważnych dla mnie piosenek, to jak podróż w czasie.
Hearing my beloved songs is like time traveling to me. When I'm listening 'You and I' Yes, 'C'mon' Rolling Stones, or 'Stokrotka' T.Love I'm back in highschool. Soundtrack from 'Bandit' by Michał Lorenc moves me back to the Summer of 1999 in the north of France. 'Crazy' Barkley it's Friday nights dancing with friends. 'Miastomania' M. Peszek makes me me look again on rainy Warsaw from 7th floor of student dormitory. 'The Virgin suicides', 'Pocket Symphony' by Air remind me autumn nights spent on wondering and doubts.
Zbiegły przed kilkoma dniami lipiec będzie mi się kojarzył z
"Another love" Toma Odella.
Ps. Hm... Obrazek mało refleksyjny wprawdzie, ale na temat :)
And last July I will remember when I just hear this song 'Another love' Tom Odell.