Mój sen, twój sen, nasz sen.
No i kot wtrynił się ze swoim :)
Mine dream, your dream, our dream.
Oh, and our cat's too.
Nie chciałam, aż tak na słodko, ale sny widać rządzą się swoimi prawami.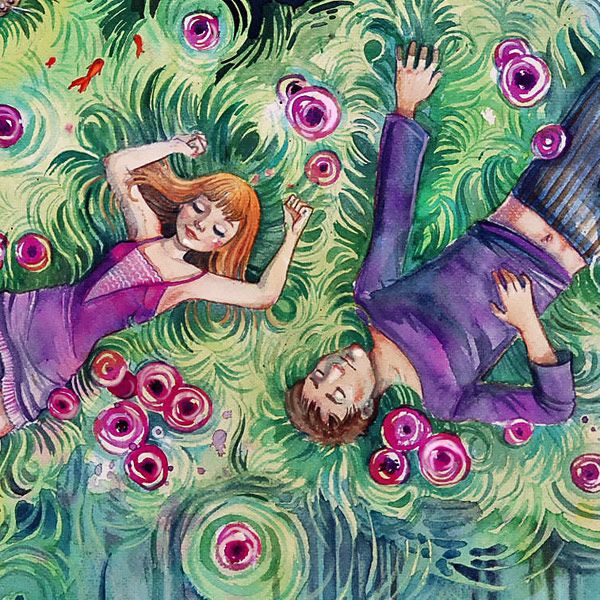 Piosenka przyplątała się, kiedy myślałam nad tytułem dla obrazka.
Najpierw przyszła mi do głowy Ella Fitzgerald, ale bardziej muzycznie pasowało mi 'Surfacing' The Chapel Club. Miałam swego czasu fioła na punkcie tej piosenki :)
When I was thinking about title for watercolour I thought about 'Dream, a little dram of me' by E. Fitzgerald but 'Surfacing' by Chapel Club fits better for me.