Mamy już połowę czerwca, ale jeszcze na chwilkę chciałabym wskoczyć w majowe dni przeplatane burzami i słonkiem by pokazać, jak ładnie w tym roku spisały się rośliny :)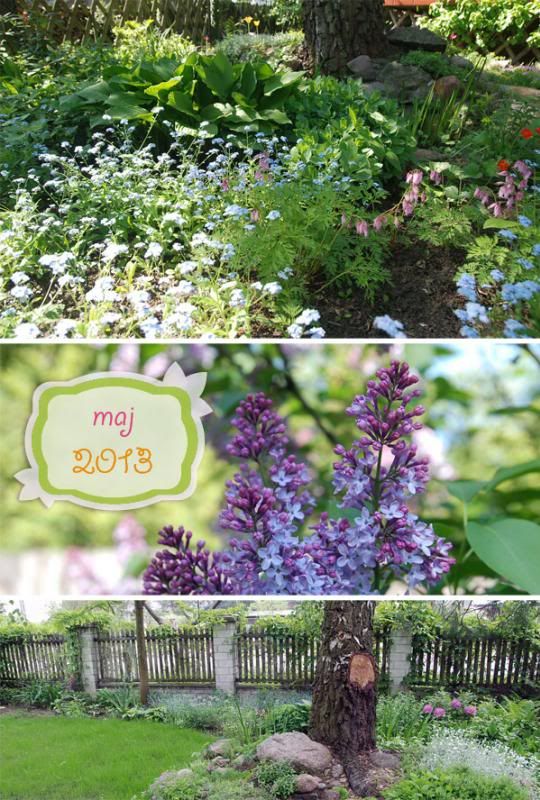 W przedogródku niepodzielnie rządziły niezapominajki.
Przy tarasie kwitnie w najlepsze niezrównana serduszka wspaniała, która potrafi być tak obsypana kwiatami całe lato. Po makach zostały już tylko makówki. Na szczęście jest to odmiana ogrodowa i nie podpada pod ustawę antynarkotykową :)
A to ulubieni majowi soliści czosnek i bożykwiat.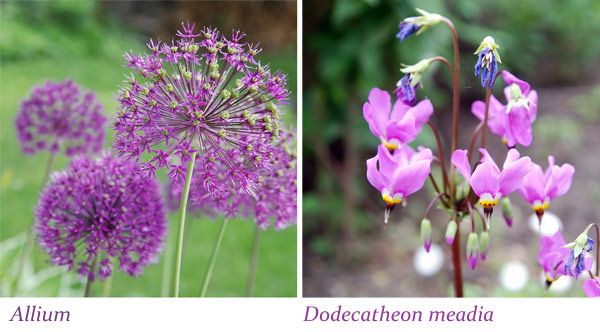 Wygrzebałam ostatnio starą, ogrodową akwarelkę majową.