Przybyły dwie książeczki- egzemplarze autorskie:
"Bajka o odnalezionym Słoneczku"
oraz
"Słomkowy kapelusz"
(E. Guźniczak, Novae Res).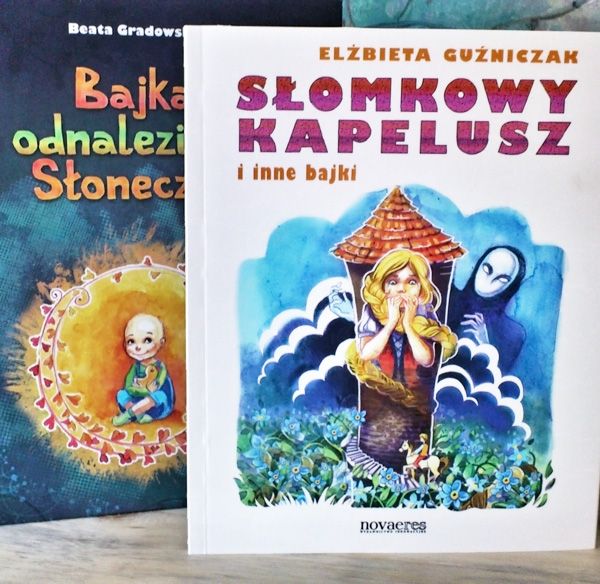 Obie wydały mi się bardzo maleńkie - ilustracje do nich przygotowywałam na formatach a4 i a3.
"Słomkowy kapelusz"
to mały zbiór bajek, takich w starym stylu, z księżniczkami, smokami, gadającymi zwierzakami i oczywiście złymi czarownikami. Fajnie się ilustrowało!
I jedna z pierwszych ilustracji wykonanych do tej książeczki:
Another books with my illustrations was published. Above you can see few of them. I hope you like them as much as I enjoyed painting them!