Jej, takie zlecenia lubię!
Zawsze boję się portretów, bo szalenie trudno oddać podobieństwo- zwłaszcza metodami tradycyjnymi. Zawsze wyidealizuje człowieka , odmłodzę, gdzieś tam uchwycę podobieństwo większe lub mniejsze, ale zdjęcia ołówkiem czy farbami nie zrobię.
Tabletem zresztą też nie, bo i po co :)
Chociaż łatwiej złapać proporcje malując w komputerze, to też niełatwo oddać to "coś", co
charakteryzuje człowieka.
Gabrieli nie znam osobiście. Znam za to jej zdjęcia, które uwielbiam za kolorystykę, ciepło, wzruszające ujęcia i plenery , które bardzo przypominają mi wakacje z dzieciństwa. Właśnie one mi pozwoliły wyobrazić

sobie jaką jest osobą i to wyobrażenie zawrzeć w portrecie.
Mam nadzieję że się udało.
Radocha przy malowaniu wieeeeeeeelka!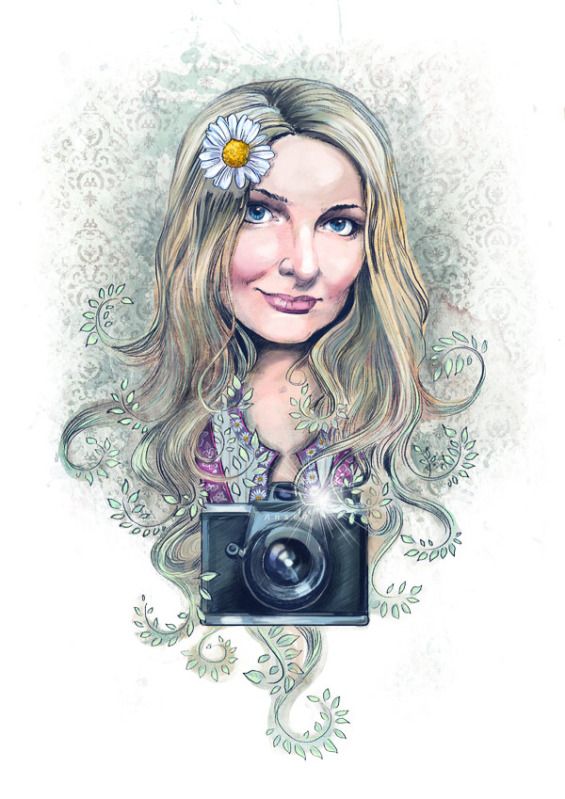 I think, painting portraits isn't easy. Even on a tablet. I love to drawing people, even if results aren't perfect. But this time I'm pretty satisfied :)