No to niezłą niespodziankę miałam wczoraj po odpaleniu komputera już wlasciwie przed spaniem. Wchodzę sobie na Deviant Art, a tam 1200 wiadomości. I już wiem że coś się musiało stać. I faktycznie. Po raz 4 ( jej!) moja praca została wywieszona w galerii jako Daily Deviation i to był powod nawału komentarzy i dodań do ulubionych.
Ależ to motywuje!!!!!!!!!!!
Yesterday my vector work 'Frequency' was featured as Daily Deviation on DeviantArt.com.
It caused an avalanche of favs, comments an incredibly big smile in my face :)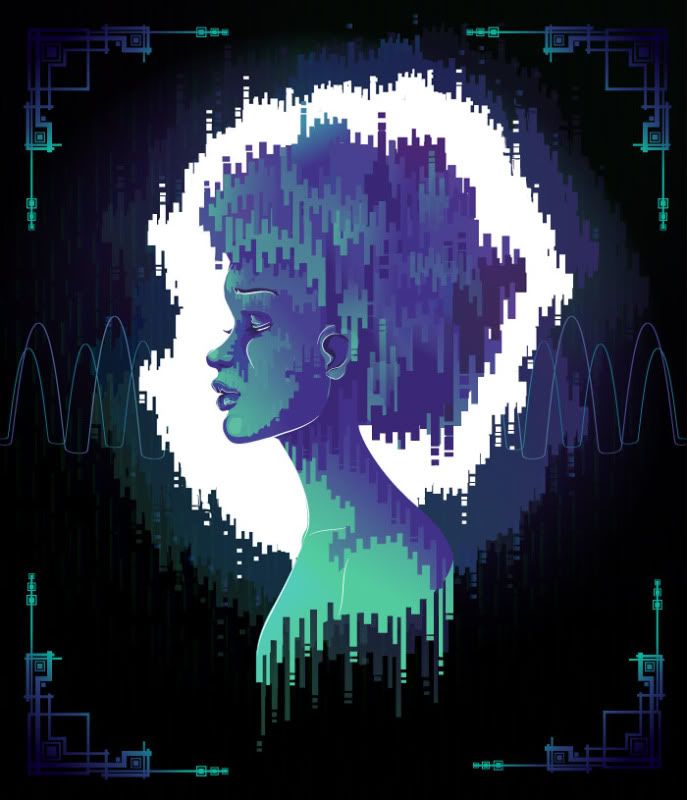 'Częstotliwość'( po angielsku

tytuł brzmi jakoś lepiej :)) to praca wykonana w Illustratorze Cs5. Właściwie nieskomplikowana.
Z początku pomysł rozrysowywałam w Photoshopie. Nie byłam jednak zadowolona ze szkicu i przerzuciłam się na Illustratora.
First I planed

paint

this idea in Photoshop, but I wasn't

satisfied

with

results

. That's why 'Frecuency' is vector graphic :)