Bardzo lubię listopad.
Zwłaszcza taki ponury, witający rankiem szronem w ogrodzie i żegnający wieczornym wiatrem wyjącym w kominie.
Wieje, jakby sie ktoś powiesił- mawiano kiedyś. Choć nie mam pojęcia, jaki związek ma biedny wisielec z listopadowym wiatrem , to lubię bardzo to powiedzenie i dreszcz, który przebiega po plechach na samo wyobrażenie dyndajcych stóp.
Jako dziewczynka uwielbiałam wieczorem zaszyć się z książką, najlepiej przerażająco przerażającą( w podstawówce pożarłam wszystkie 47 tomów "Sagi o Ludziach Lodu), a potem śnić sny męczące i makabryczne :)
Znacie jakieś wciągające książki z dreszczykiem godne polecenia?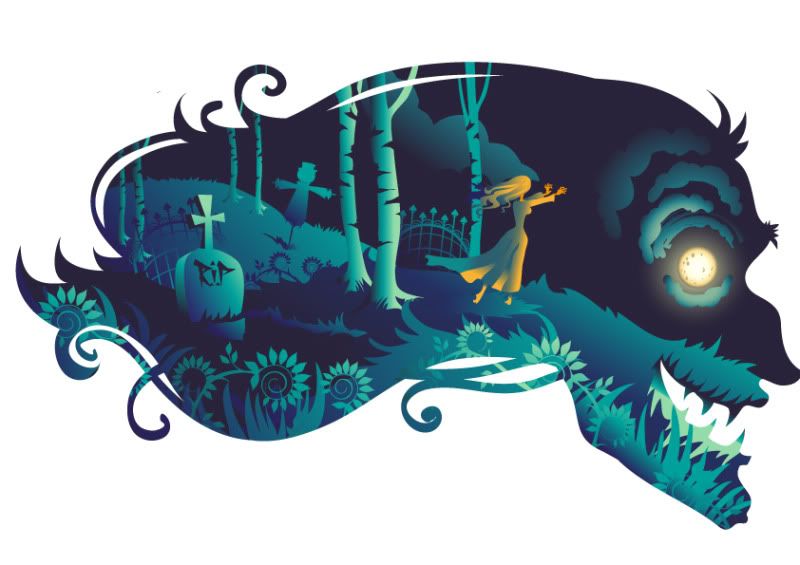 Jeszcze sobie w międzyczasie pogrzebałam w starych wierzeniach i strrasznych opowieściach w Internecie.
Między innymi trafiłam na znany zabobon , który głosi , iż w momencie śmierci właściciela stają w domu zegary. Rozbawiło mnie pytanie pod spodem: A co z zegarem systemu Windows?
:)