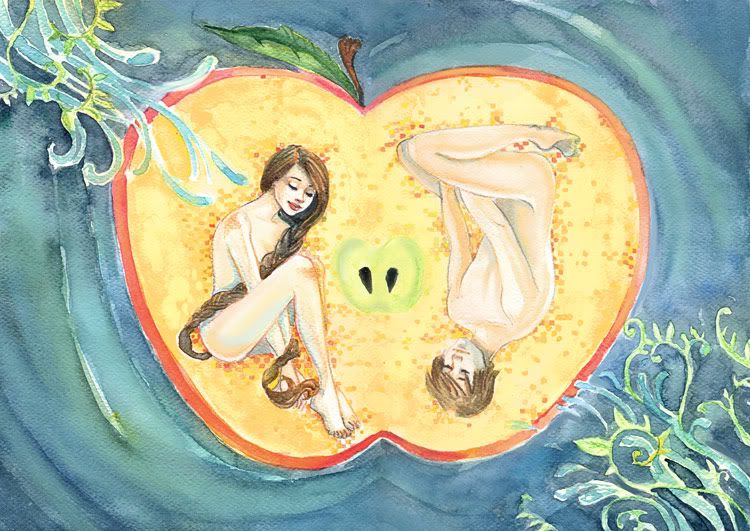 Kurcze jednak skan to nie to :/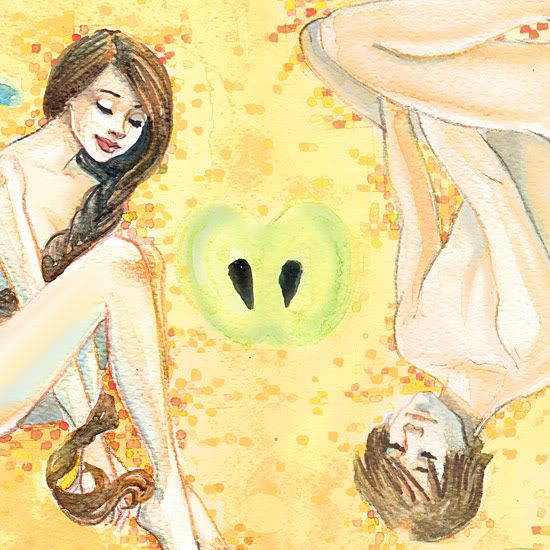 Winne powstania akwareli są jabłka i ich niebiański zapach jaki roztacza się w cąłym domu, kiedy piekę je na blasze na kozie posypane cynamonem i cukrem waniliowym.
Uwielbiam pieczone jabłka - najlepsza przekaska na zimowe wieczory przy płonącym kominku.
Problem polega na tym że co upiekę porcję to ją natychmiast zjadam!