Wreszcie wykończyłam haftowaną poduszkę , rozpoczętą jakieś wieki temu. Przytaszczyłam też do domu zdobyczny wiklinowy fotel, ktoś chciał się go pozbyć i skrzętnie to wykorzystałam. Dobrze się sprawuje i w chłodniejsze wieczory, które bezczelnie się już przyplątują jest najatrakcyjniejszym miejscem spoczynku ze względu na bliskość żeliwnej kozy.
Dziewczyny na blogach kuszą dzierganymi szaliczkami i berecikami.
Mój rozpoczęty smętnie czeka przy łózku aż go wykończę. Na wszystko czasu mało, lecz za to rysowania dużo :) Ostatnio najczęściej udzielam się ilustracyjnie w podręcznikach i słownikach.
I jest git.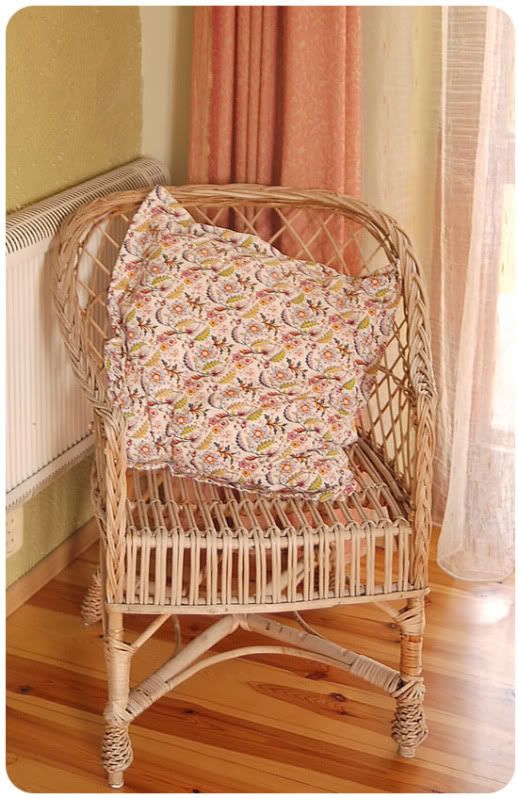 Te łososiowe firanki niedługo wylecą, musze tylko znaleźć jakiś zacny materiał zasłonkowy...