Zdarzyło mi się obejrzeć na
You Tube
kilka międzywojennych filmów polskich. Uwielbiam tą lekko przesadną, ale pełną uroku grę aktorek a także ich charakterystyczną urodę( zalotne spojrzenia, spod przymkniętych oczu i mocno czerwone usta).
Z żalem podgląda się czarno-biały przedwojenny świat, który wydaje się jakiś bardziej szlachetny i wartościowy, pomimo, a może właśnie dzięki sowjej staromodności...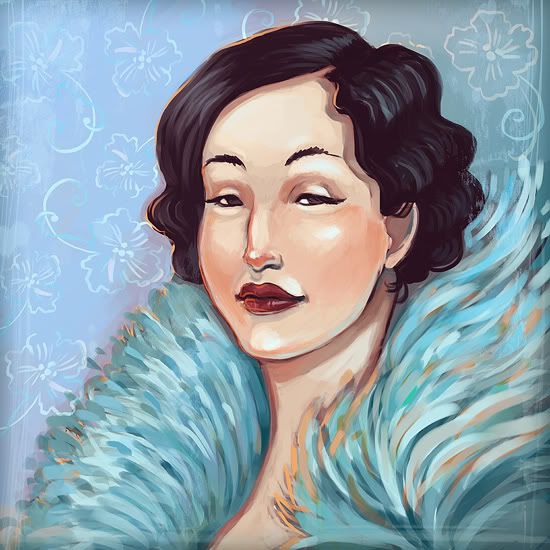 I have watched lately a few old polish movies for the thirties of last century on
You Tube
. I'm full of admiration for those lost and destroyed by following Second World War world. I love the acting fo full of
slight exaggeration and charm and characteristic look of actress(
coquettish glances
, red lips).
The pre-world times seems to beso noble and precious, and defenetely lost...