Nadeszły chłodne dni i zimne noce. Niesamowita sprawa napalić samemu w piecu :) Po okolicy snują się październikowe dymy i w wilgotnym powietrzu czuć prawdziwą jesień- mokra ziemia, przemoknięte liście, taniec z grabiami po trawniku , czerwone owoce na irgach i ozdobnych jabłoniach. Drzewa bezwstydnie zrzucają liściaste ciuchy, tylko pruderyjny tulipanowiec wciąż się ociąga, ale też gdzieniegdzie świeci golizną konarów i gałęzi. Wiewiórki zżarły wszystkie orzechy :) także dla nas nic nie zostało.
Kotka wyleguje się na parapecie nad kaloryferem i zazdrośnie patrzy jak popijam ciepłą herbatkę z rumem.
Pomiędzy firankami zapodział się kolorowy motyl- smutny zakładnik jesieni.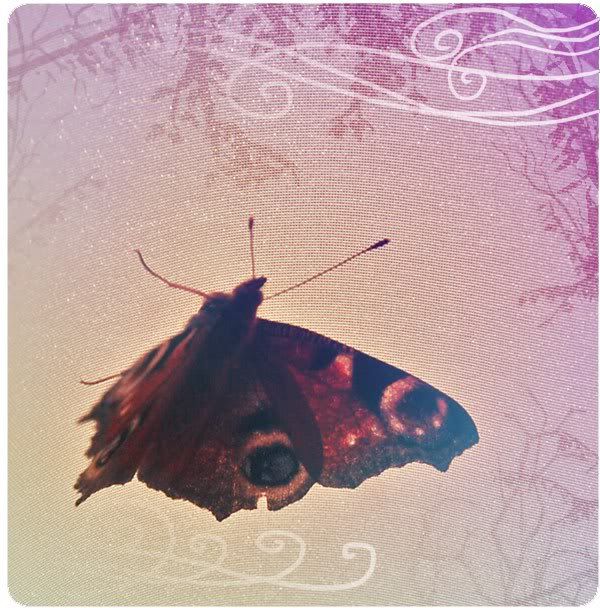 The weather is clammy and cloudy. Trails nad mist are smudgeing outside. I found joyless butterfly in my home- poor hostage of Autumn
W wolnej chwili wraz ze Stasiem "ulepiliśmy" notesik. Stacho zsam wybierał materiały i kolory a także kleił.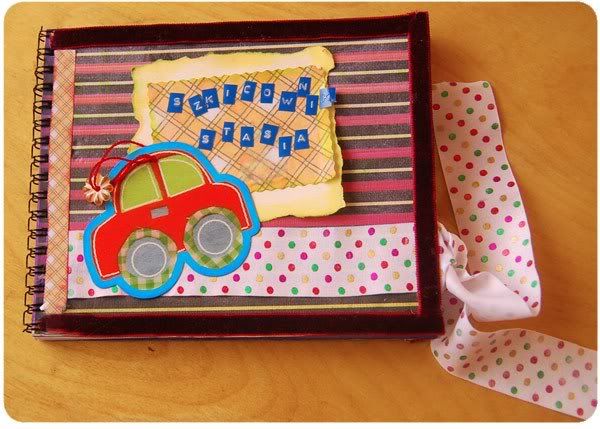 We made this with my son. He choose colors and materials. It's scrapbook for him.


Markiza chyba czuje miętę do mojego Bartka i coś mi się zdaje, że chce mnie wysiudać.