Wednesday, 22 July 2009
Wróciłam po tygodniu byczenia się na wsi. Rodzinne okolice mojej Babci zawsze mnie rozczulają, mam do nich ogromny sentyment, a tydzień to zdecydowanie za mało aby nasycić się ciepłymi wieczorami pachnącymi zbożem i ziołami.
Z drugiej jednak strony, bardzo ciekawie zapowiada się reszta lata pod względem ilustracyjnym i chociaż nie będzie czasu na wypoczynek - zacieram ręce!
Pod spodem kilka koncepcji do powstających i powstałych projektów.
Moja pierwsza zilustrowana książka nadal jest w składzie! Rwę włosy z niecierpliwości!
Wednesday, 1 July 2009
Móc w każdym (prawie) momencie wyjść do ogrodu to niesamowit
a frajda. Zwłaszcza jesli ogród powoli zaczyna "wyglądać".
W naszym znajduje się zdecydowanie za mało bylin i to jest obszar , w którym zamierzam (w miarę możliwości) działać. Za to mamy pod dostatkiem drzew i krzewów. Tych pierwszych nawet trochę za dużo w stosunku do powierzchni ogrodu, ale na tą chwile nie stanowi to jeszcze problemu.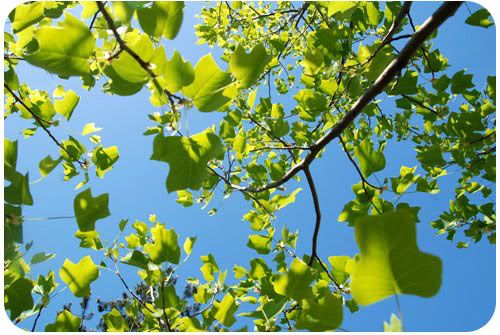 Właścicielem tych pieknych liści jest tulipanowiec(
Liriodendron tulipifera
) ma 6 lat i wysokość 2 piętrowego domu. Niestety, jeszcze nie kwitnie i nie miałam okazji zobaczyć jego żółtych dużych kwiatów podobnych do tulipanów. Może za rok...
Poniżej burzowe niebo nad nasza wioską, które jest ostatnio bardzo częstym gościem widnokręgu.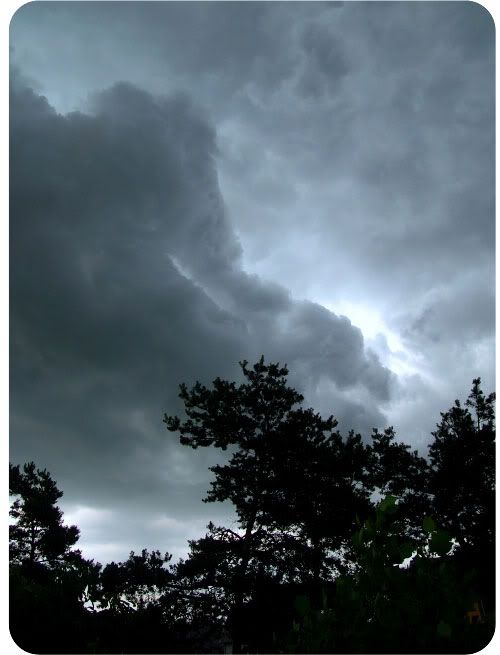 Some photos of my garden and neighbourhood.