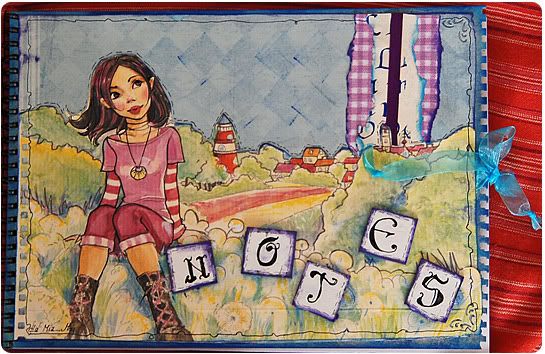 Odgrzebałam kilka starych zdjęć. Albumik ma Mia.
Z założenia miał to być szkicownik, ale to dłuuugie słowo. Nie to, co taki "notes".
O, ja leniwa! :)
Obok etapy powstawania akwarelki. Do notesu użyłam wydruku, oryginał dostał się żonie brata mego meza( od strony matki, ciotki i wujenki....) i dalsze jego losy są mi nieznane.
Here are sketchbook for friend and how I made watercolour in shortcut. I know, resolution is low, but I don't how nothing better.