Nastrój:
bardzo w porządku, marzną mi ręce, za oknem przyćmione niebo , zaraz strzelę se jakąś herbatkę i będę grzać się w domowym ciepełku.
Taki oto prezent zrobiła mi Agnieszka , która w Łodzi mieszka. Dłubie sobie dziewczyna kombinerkami i ślicznie jej to wychodzi. Mnie, na obecną chwilę, dłubanie w paciorkach jeszcze nie pociąga, za to posiadanie kolczyków - jak najbardziej. Zresztą na kombinerki i paciorki pewnie też nabiorę ochoty któregoś pięknego dnia, bo to zaraźliwa mania.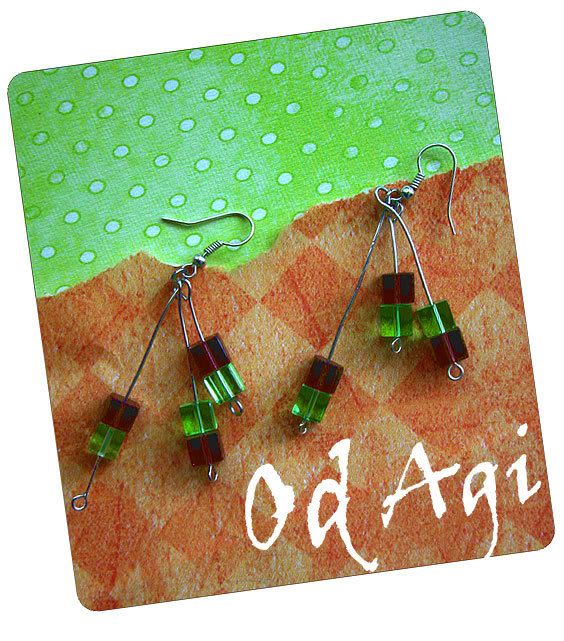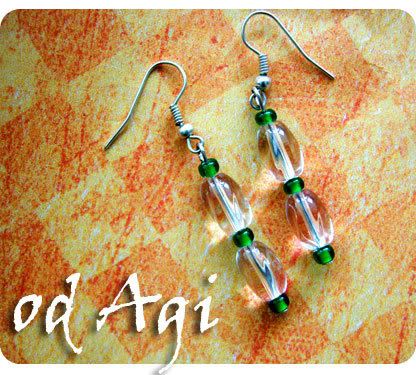 Gifts from Aga. I like them a lot!
Beza czekoladowa w piekarniku czeka na masę kremową. Stasiek "robi wojnę" na dywanie ( kremowi żołnierze to Polacy, zielonkawi są źli). Słońce przedarło się przez granatową chmurę i grzeje. Dobrze mi.