Książkę o powyższym tytule przeczytałam w czasie jazdy pociągami, wciągnęła mnie niesamowicie, więc sięgnę po następne części, jak tylko uda mi się dotrzeć do biblioteki. Z czasem u mnie krucho...
Rysuję prawie tylko w weekendy. A pomysły mnożą się w mojej głowie przez pączkowanie- niedługo zaczną wypływać uszami i nosem.....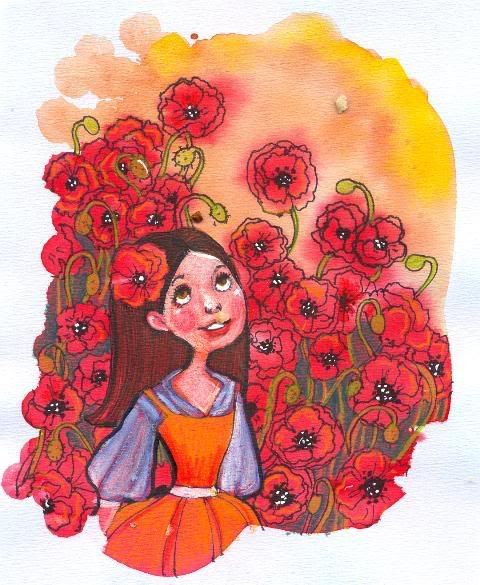 Title of current post is also title of the book I have just readed.
I have still not enough time for plenty ideas still multiply in my tight head