Podczas przeprowadzki odnalazły się moje szkiełka malowane farbkami. Aż znów mi się zachciało.
During move to new apatment I found my old hand painted jugs. I 'd like to painting on glass again.
A tu inne dziwadła , które mnie nawiedzają ostatnio. Listopadowe szarugi sprzyjają kombinowaniu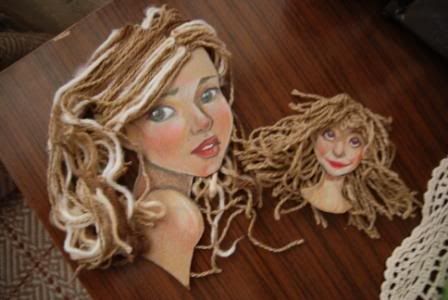 New ideas for november's evenings.