Wirtualna Polska doprowadziła mnie do białej gorączki antyspamami, reklamami na blogu, wiecznymi problemami, więc spakowałam manatki i przenoszę się tu. Koniec i kropka.
Ciekawa sprawa- przeprowadzka blogowa zbiegła się w czasie z rzeczywistą!
Wreszcie będę mieć swój kąt, wprawdzie wynajęty, lecz zawsze to więcej miejsca na rzeczy które w pokoiku u mamy męża wprost spadają nam na głowy( inna sprawa , że sprzątanie nie jest moją mocną stroną...). Niestety wiąże się to z koniecznością podjęcia pracy, bez kręcenia nosem....
Tak więc od tej pory ilustracje i rękodzieło znowu razem.
W następnym poście postaram się napisać coś o wizycie u Mii, którą zagadałam na śmierć w zeszły piątek!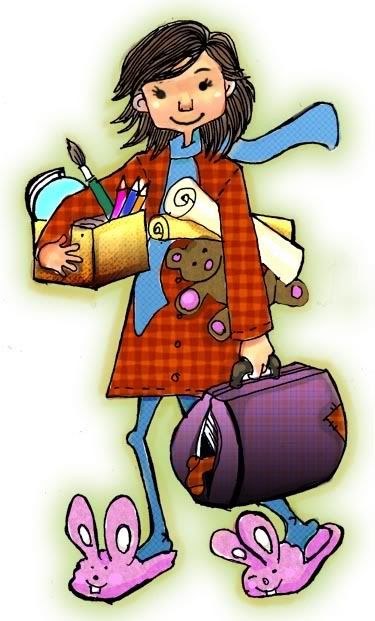 My second blog about
craft
is defenetely closed , I'm taking my toys and I'm moving here. I hope you don't mind to see near to illustrations other stuff , that I make.